Are you an Apple iPhone 7 or iPhone 7 Plus owner?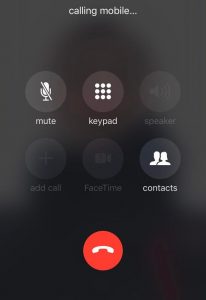 Does your iPhone have symptoms such as problems with audio during voice calls, Siri not hearing your voice, greyed out voice memos icon and a greyed out loudspeaker icon during calls.
If your answer is yes to all or any of the above, your iPhone has got an issue with the Audio IC. Commonly known as the "audio IC disease" or the  "loop disease". This is a fault with the audio IC- or "audio chip" embedded on the motherboard of your iPhone.
The good news is that the Techs at Revive My Device can fix this issue!
This issue is caused by the main logic board inside the iPhone being in constant stress during everyday use. The Audio IC chip that is responsible for the audio functionality of the iPhone is located in a part of the board that tends to flex a lot.
Over time, the chip develops a fracture underneath, which weakens its connection with the motherboard. In appearance, the phone looks in good condition with no evidence of any physical damage. Audio IC disease can happen even if your phone has never been disassembled before, no drops and no over heating.
Are you experiencing any of the following issues mentioned above? Bring in your iPhone and we will be sure to repair this for you. BOOK YOUR REPAIR HERE!